At the end of 2021, RES-DHC attended the COP26 conference, including the D2Grids side event in Glasgow, UK. Over 150 people attended the D2Grids conference 'On the Road to 5GDHC' to discuss the potential of 5th generation DHC in European cities and their own regions.
Jack Corscadden from EHP represented the project as the event's guest speaker, outlining the current status of potential of renewable district heating and cooling in Europe. A summary and recording of the event are available here.
The overarching aim of the COP conference was to limit global temperature rise to within 1.5 degrees. However, despite 25 years of pledges from governments to address climate change, greenhouse gas emissions have continued to increase. The 'Global Day of Action for Climate Justice' march which took place in Glasgow on Saturday 6th November 2021 drew over 100,000 people to the city, as youth activists demanded more meaningful action. Developing countries are also calling on wealthier countries to fulfill their pledge to provide an annual $100bn to help poorer countries fight climate change.
Ambitious actions are now needed to reduce emissions to zero by 2050. There are reasons to be hopeful about achieving this target, following this year's conference. The US and China, the world's two largest emitters, have agreed to work together to deliver the 1.5 degree target. Although pre-conference proposals included an agreement to accelerate the phase out of coal, but this target has been watered down to only addressing unabated coal power. Leaders from over 100 countries, containing 85% of the world's forests, committed to stop deforestation by 2030, and over 100 countries promised a 30% methane emissions reduction by 2030.
While these pledges are promising, the time for action is now.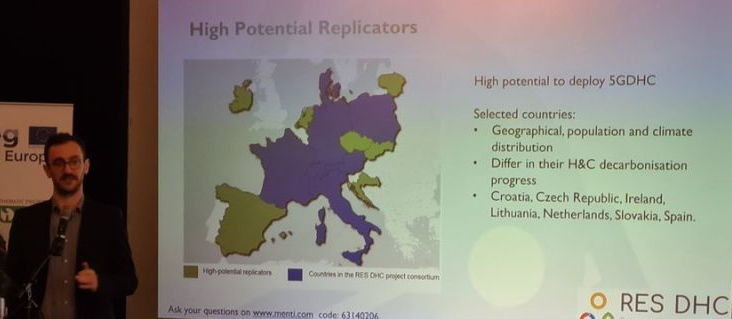 Text and picture: Euroheat & Power