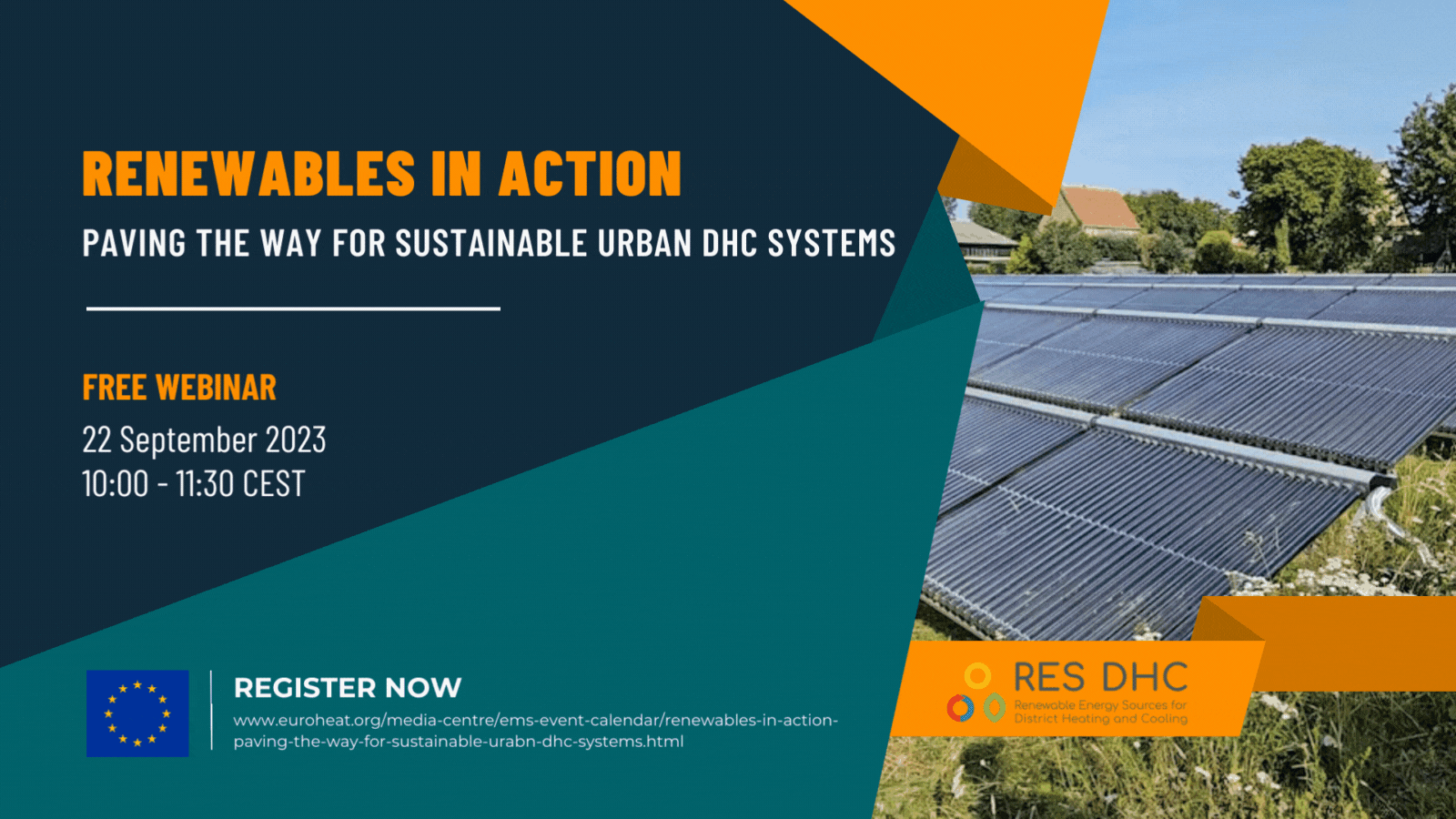 After 3 years, the RES-DHC project is drawing to a close and we are thrilled to share our know-how on how to transform your existing DHC systems towards higher shares of renewable energy sources!
The RES-DHC project has been a collaborative effort across six participating regions in Austria, Germany, Italy, Switzerland, France, and Poland. Our mission has been to support and guide the transformation of urban DHC systems to renewable energy sources, while deriving practical, technical, and organizational solutions from real-world case studies.
During this engaging webinar, we will present concise and impactful outcomes and lessons learned from the implementation of various measures to transform DHC systems towards more renewable energy sources. Our speakers from each region will shed light on their respective transformation processes, sharing their successes, challenges, and valuable insights.
Furthermore, we will delve into the policy recommendations that have been crafted basd on our experience. These recommendations will serve as a blueprint for policymakers, enabling them to initiate measures to support sustainable and renewable DHC systems.
Register now and join us as we embark on the journey to transform your DHC systems towards a greener and more sustainable future!
More information here.
Euroheat & Power

Organizer of Renewables in action: Paving the way for sustainable urban DHC systems
Schedule

Guests

Attendance

Forecast

Comments
Weather data is currently not available for this location
Weather Report
Today stec_replace_today_date
stec_replace_current_summary_text
stec_replace_current_temp °stec_replace_current_temp_units
Wind stec_replace_current_wind stec_replace_current_wind_units stec_replace_current_wind_direction
Humidity stec_replace_current_humidity %
Feels like stec_replace_current_feels_like °stec_replace_current_temp_units
Powered by openweathermap.org